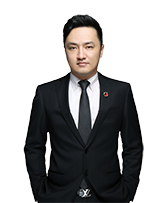 Li Kai
Lawyer
Office Location:Quanzhou
Tel:(86) 595 28685030; (86) 13400808990
Email:likai@tenetlaw.com
Practice areas:Criminal Defend, Company Business, Capital Market & Financial
Education:
LL.B., Law School of Center South University of Economics and Law

Experience:
LawyerLi Kai, had worked in a primary court in Quanzhou, has been sent to detached tribunal, criminal court, the executive court and has a wealth of civil and commercial trial, criminal trial and civil enforcement experience. He joined Tenet & Partners(Quanzhou) at the beginning of 2014.

Social position:
Members of the legal work committee of the Quanzhou Committee of the democratic foundation of China
deputy director ofthe Jinjiang Municipal Committee Qingyang branch of the democratic foundation of China

Typical Cases/Projects:
LawyerLi Kai has years of criminal trial experience in economic crimes, has a solid theoretical knowledge and practical experience in the prevention of corporate crime and staff duty crime.
Civil and commercial legal service:
handle a lot of cases of civil and commercial litigation and enforcement with his team, such as equity right disputes, contract disputes, private lending disputes, the construction contract dispute, commercial housing pre-sale contract disputes, financial loan contract disputes.At the same time, he also providing perennial legal counsel servicesand special non litigation legal servicesfor a consultancy units, like enterprise daily legal consultant service, legal service in the reorganization of the assets of the enterprise, participating in major investment projects in the transaction structure design, negotiation, legal documents drafting.
Criminal law business:
Hung X wasa criminal suspect of a listed company notes fraud casae, involving 30 million yuan. We accept the entrustment, constitute legal advice onpinions of innocence,the police did not approved the arrest.
service as a defender for crime of disrupting public service involve in an diesel illegal sale case, our opinion eventually make the judgment that our clientsdid not reach the standards for commit a crime;
Service as a defender for Lin X, who is involved in a crime case of counterfeiting registered trademarks, our opinion eventually make the judgment that our clientsdid not reach the standards for commit a crime;
Wang X drug trafficking case, Court of Appealadopted our defense opinions and identified Wang is an accessory inthe drug trafficking crime, helping him get a lighter punishment.

China Merchants Bank Quanzhou Branch
Industrial Bank Quanzhou Branch
Nanan Guanqiao Food City Investment And Development Co., Ltd.
Jin Baoli (Quanzhou) Science And Technology Industrial Co., Ltd.
Quanzhou Construction Development Co., Ltd. Zhu Hong
Fujian Yucai Construction Development Co. Ltd.
......