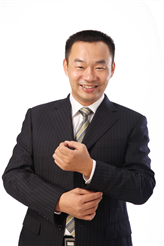 Bai Weibing
the Management Committee member;Partner; Lawyer
Office Location:Xiamen
Tel:(86) 592 6304528
Email:baiweibing@tenetlaw.com
Practice areas:Profession field: Real Estate & Construction; Company Business; Bankruptcy Liquidation
Education:
LL.B., Law School of Jilin University
JM., Law School of xiamen University

Experience:
Lawyer Bai joined Tenet & Partners in 1998 and handled litigation and arbitration cases for over 15 years. He is now the partner and the director of litigation department. He dealt with dispute resolutions of various kinds of cases for a long time.

Social Position:
Member of Xiamen Lawyer Association Real Estate committee

Typical Cases/ Projects:
In his over 15-years lawyer career, Mr. Bai developed the good habit of thinking seriously and acting fast. He can always figure out an unique method in complex legal relationship and provide best solution for clients. His deep understanding of law, ability of solving problems and decent professional attitudes win good reputation from clients, fellows and judicial institutions.
He has been or are being full-scale legal counsel in real estate development projects, construction projects of Xiamen Housing Construction Group Co., Ltd., Lianfeng (Xiamen) Real Estate Development Co., Ltd., Xiamen Xiahe transformation of the old road headquarters and other several real estate company; and he also provided special legal services in major projects, such as Xiamen Yuanboyuan, Xingbei New Town, Lianfeng New Town, Yongding Earth Building tourism projects.
Xiamen City Housing Group Company limited,
Xiamen Special Economic Zone Real Estate Development Company limited,
COFCO Xiamen Co. ltd.,
China Export and Credit Insurance Corp Xiamen branch
......