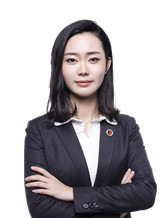 Hong Yiwei
Lawyer
Office Location:Xiamen
Tel:(86) 592 6304571
Email:hongyiwei@tenetlaw.com
Practice areas:Company Business, Enforcement, Disputes Resolution, Capital Market & Finance
Education:
LL.B., Law School of Fuzhou University

Experience:
After graduating from university, Mrs. Hong worked as legal officer for a certain company in 2010, accumulated a lot of experience in contract auditing and business negotiation; In June 2012, she joined Tenet & Partners and being practice until now, in the course of practicing, she is especially good at discover executable clues and promote compulsory execution, strive tangible benefits for clients.

Typical cases/projects:
She has provided or is providing legal service for the following clients:
Xiamen Lujiang Notary Office
Xiamen Siming District State-owned Assets Investment Co., Ltd.
Xiamen Xiang'an Investment Group Co., Ltd.
Xiamen Municipal Construction and Development Co., Ltd.
Xiamen Wuyuan Bay Operations Co., Ltd.
Xiamen Special Housing Group Real Estate Development Co., Ltd.
Xiamen Road & Bridge Yacht Harbor Development Co., Ltd.
Xiamen Torch Group Science and Technology Guarantee Co., Ltd.
Xiamen SM City Commercial Co., Ltd.
Continent Industrial Holding Co., Ltd.
Xiamen Post Property Management Co., Ltd.
......