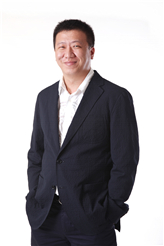 He Rui
Partner; Lawyer
Office Location:Xiamen
Tel:(86) 592 6304512
Email:herui@tenetlaw.com
Practice areas:Real Estate & Construction; Mergers and Acquisitions; Company & PE; Bankruptcy Liquidation
Education:
LL.B., Law School of Xiamen University

Experience:
Attorney He Rui became a lawyer upon his graduation. He has a good mastery of law and has accumulated abundant practical experience as an attorney.
Social Position:
Member of the Association of Fujian Young Legal Professionals
Vice deputy Secretary of the Association of Xiamen Young Legal Professionals
Vice director of the administrative committee of Xiamen Lawyers Association

Typical Cases/ Projects:
During his many years' practice in the legal affairs of real estate, he focused on specialist development and actively to explore the new areas in the real estate, which have made him a famous VIP attorney in real estate in Fujian province. He acts as the perennial legal counsel for Xiamen urban planning bureau and many large real estate development enterprises and real estate construction enterprises. His clients are of a great range, including Xiamen Mingfa Group Co.,Ltd., Baolong Group Development Co.; Ltd, Xiamen Yuanchang Group Co.; Ltd, Nanshun Holdings (HK) Co.; Ltd, Xiamen Chengyi Real Estate Management Co.; Ltd, Xiamen Yinju Group Co.; Ltd, Xiamen Real Estate Holdings Co., Ltd, Xiamen Mingsheng Group Co., Ltd, Xiamen Xiashang Group Real Estate Development Company, Xiamen Taicheng Group Co.; Ltd, Xiamen Wanhe Real Estate Development Company, Xiamen Qunwei Real Estate Development Company, Xiamen Nanhu Real Estate Development Company, Xiamen Qijia Real Estate Construction Company and so on. Mr. He was involved in the establishment of real estate company, the transfer of land using right, the biding of construction and engineering, and also acted as legal counsel for the whole process of real estate development. Also, he has dealt with a large number of litigation cases as a procurator in real estate project development, dun for debts of the construction and engineering, the trade of commercial house, and house removal. Mr. He has dealt with more than 1,000 cases since his practicing, some of which into Cases Collection of People's Court. Mr. HE has won the trust from his clients for his precise and positive working style, rich experiences and good professional ethics.
Cases:
Xiamen Plan Office approval dispute on the Construction and Engineering Plan Permission for Puli Garden Building,
the construction and engineering building contract dispute of Lotus Plaza,
the project transfer dispute of Oriental Times Square,
the project transfer dispute of NanhuZhongxiang Building,
the purchase contract dispute cases of Huafu Building,
the old village reform project of Liu Cuo Xiang Dian,
the Fu Da Li reform project,
Yuanchang International City,
Mingfa Business Plaza,
International Yacht Wharf,
the property right certification dispute of Yuanyang Building for Cosco Xiamen Branch and so on.

Honors and Awards:
Famous for his meticulous thinking and eloquence, he participated in the First National TV Debate Competition of Lawyers on behalf of Fujian Province, in which he impressed the audience with his wisdom and humor and was awarded as the "Best Debater".