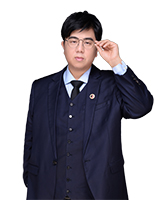 Cai Dongliang
Lawyer
Office Location:Quanzhou
Tel:(86) 595 28680713
Email:caidongliang@tenetlaw.com
Practice areas:Capital market & Finance; Government legal counsel; Company business; Dispute resolution
Education:
LL.B., Law School of Xiamen University

Experience:
Lawyer Cai worked in a law firm in Fujian after graduation for 6 years, accumulated rich experience in company business and dispute resolution. He joined Tenet & Partners Quanzhou branch in January 2015.

Typical Cases/ Projects:
Bank of China Quanzhou branch
China Merchants Bank, Quanzhou branch
CITIC Bank Quanzhou branch
Bank of Quanzhou Fengze branch
Fujian leadertone financing guarantee Company
China Peoples Insurance Co. Ltd. Jinjiang branch
Quanzhou Land Resources Bureau
Quanzhou city housing and Urban Construction Bureau
The Urban Planning Bureau of Quanzhou City
Quanzhou Municipal Environmental Protection Bureau
Quanzhou Park Management Center
Quanzhou Public Security Bureau Traffic Police Detachment of Licheng Police Brigade
Quanzhou Post Office
Quanzhou Municipal Engineering Industrial Development Corporation
Shengyuan environmental Limited Co. Ltd.
Jinjiang City Fujian Aquatic Development Co. Ltd.
Fujian Quanzhouqunfa packaging paper products company limited
Fujian province Jinjiang Lijing Automobile Fittings Co., Ltd.
Fujian Quanzhou Coastal Protective Equipment Co. Ltd.
......