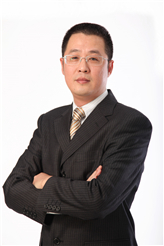 Lu Jiangchang
Partner, Lawyer
Office Location:Xiamen
Tel:(86) 592 6304510
Email:lujiangchang@tenetlaw.com
Practice areas:Corporation & Commerce; Real Estate & Construction Engineering
Education:
LL.B., Law School of Xiamen University, majored in international economic law

Experiences:
Since 1995, Lu Jiangchang has been working in Tenet with over 20-year law practicing experience, and now is the partner of Tenet.

Social Positions:
Mediators of Xiamen Mediation Center of China Chamber of International Commerce;
Consultant of legal consultants group of Xiamen General Chamber of Commerce;
Arbitrator of Xiamen Arbitration Commission.

Typical Cases/Project:
Lu Jiangchang has been practicing law as a lawyer for over 20 years, and has multiple successful cases, among which are the following Typical Cases::
Served aslegal consultant of Xiamen National Accounting Institute project;
Served as legal consultant of Xiamen Garden EXPO project;
Provided full legal service for Xiamen area of culture and education project;
Advised on the review of land leasing qualification for Xiamen Landing Development Corp.
Advised on the review of land leasing qualification in area under jurisdiction of major project office of Siming District.