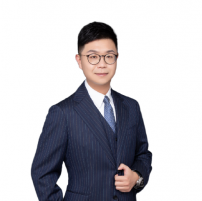 Wu Fan
Partner; Lawyer
Office Location:Fuzhou
Tel:(86) 591 83805683
Email:Wu Fan@tenetlaw.com
Practice areas:Mergers & Acquisitions, Real Estate & Construction, Dispute Resolution, Company Business
Education:
LL.B., Law School of Jimei University

Experience:
Wu Fan served in a well-known law firm before joining Tenet & Partners.

Typical Cases/Projects:
lawyer Wu Fan has financial, risk investment and other professional knowledge background, since he engaged in lawyer career, he always takes the safeguard of legitimate rights and interests of the clients as his own responsibility.
Have been or are providing legal services for the following:
Poly (Fujian) Real Estate Investment Co. Ltd.
Zhonggeng Real Estate Industry Group Co. Ltd.
Fujian Environmental Protection Co. Ltd.
Fujian Hongda Environmental Technology Group Co. Ltd.
Kunming Aode Equity Investment Fund Management Co. Ltd.
Fujian Aton Innovation Group Co. Ltd.
Fujian Mindong lijiexun Pharmaceutical Co. Ltd.
Fujian Kangda Medical Industry Development Co. Ltd.
......