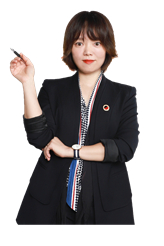 Chen Xiao
Lawyer
Office Location:Longyan
Tel:(86) 597 2288535; (86) 13850601992
Email:chenxiao@tenetlaw.com
Practice areas:Professional field: ? Capital market & finance,Family & wealth inheritance
Education:
LL.B., Law School of China University of Political Science and Law

Experience:
He join the Tenet & Partners in 2006 and now, he is a partner in Longyan.

Typical Cases/Projects:
Advocacy of innocence for Mr Chang, he was suspected of organizing and leading pyramid selling, at last, the People's Procuratorate revoked this proceeding.
Deposit contract dispute between Hongfang Sub-branch of Rural Commercial Bank of Longyan & Chen.
Dispute of insurance contract between Longyan Transportation Company & Longyan Branch Office of PICC.
Dispute of partnership between Lin & Lin
Dispute of private lending between Chen & Liu
Dispute of private lending between Liu & Luo
Dispute of unjust enrichment between Longyan Yangcai Message Company & Li.
Dispute of resettlement compensation between Longyan Lihui Real-estate Company & Wei.
Administrative adjudication between Longyan Housing Authority & Lin.