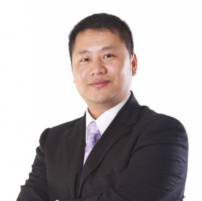 You Zhi
Partner; Lawyer
Office Location:Xiamen
Tel:(86) 592 6304513
Email:youzhi@tenetlaw.com
Practice areas:Company & PE;Capital market & Finance
Education:
J.M., Law school of Xiamen University

Experience:
He started his formal practice in 2005 after graduation. And now he becomes a partner of the firm. He adheres to the service philosophy of "integrity-based, customer first", and endeavors to fight for the legal rights to a maximum, thus he has earned deep trust from his clients.

Social Positions:
Xiamen Youth Federation Committee

Typical Cases/Projects:
Lawyer You Zhi has rich experience for he acts as legal counsel for many companies and provides high-quality legal service for many years. In recent years, he focuses on equity framework design, capital market, real estate and other areas of legal services. Besides, he provides legal service on National Equitities Exchange and Quotations listing, mergers & acquisitions, investment and financing, etc.

Have been or are providing legal services for the following clients:
Xiamen Port Construction Group, Xiamen International Cruise Home Port Group and other commercial real estate enterprises;
CMBC Xiamen branch, Xiamen International Trust Co., Ltd., People's Bank of China Xiamen Center branch and other financial institutions;
The city holding fund, Perfecta fund, the deep capital's fund capital and other Xiamen well-known capital operators;
Xiamen Jiaheliangku Creative Park, Xiamen network Valley Science and Technology Park, Europe and the United States fellow-students association Haixi branch;
......