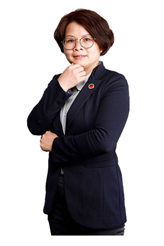 Lu Xueping
Partner; Lawyer
Office Location:Longyan
Tel:(86) 18905975656
Email:luxueping@tenetlaw.com
Practice areas:Professional Field: Injury Compensation, Insurance Disputes, Etc.
Education:
Graduated from Fujian TV University

Experience:
Before Lu Xueping became a lawyer, she has practical legal experience in transportation company, insurance company, and dealt with litigation of traffic accident compensation and insurance dispute. She has over 10 years of experience in corporate practice.

Typical Cases/Projects:
As a company legal counsel for a transportation company and long-term cooperation partner of an insurance company , she handled comprehensive consulting and cooperation for a long time.